Strong push pin magnet colorful refrigerator magnetic thumbtack office magnet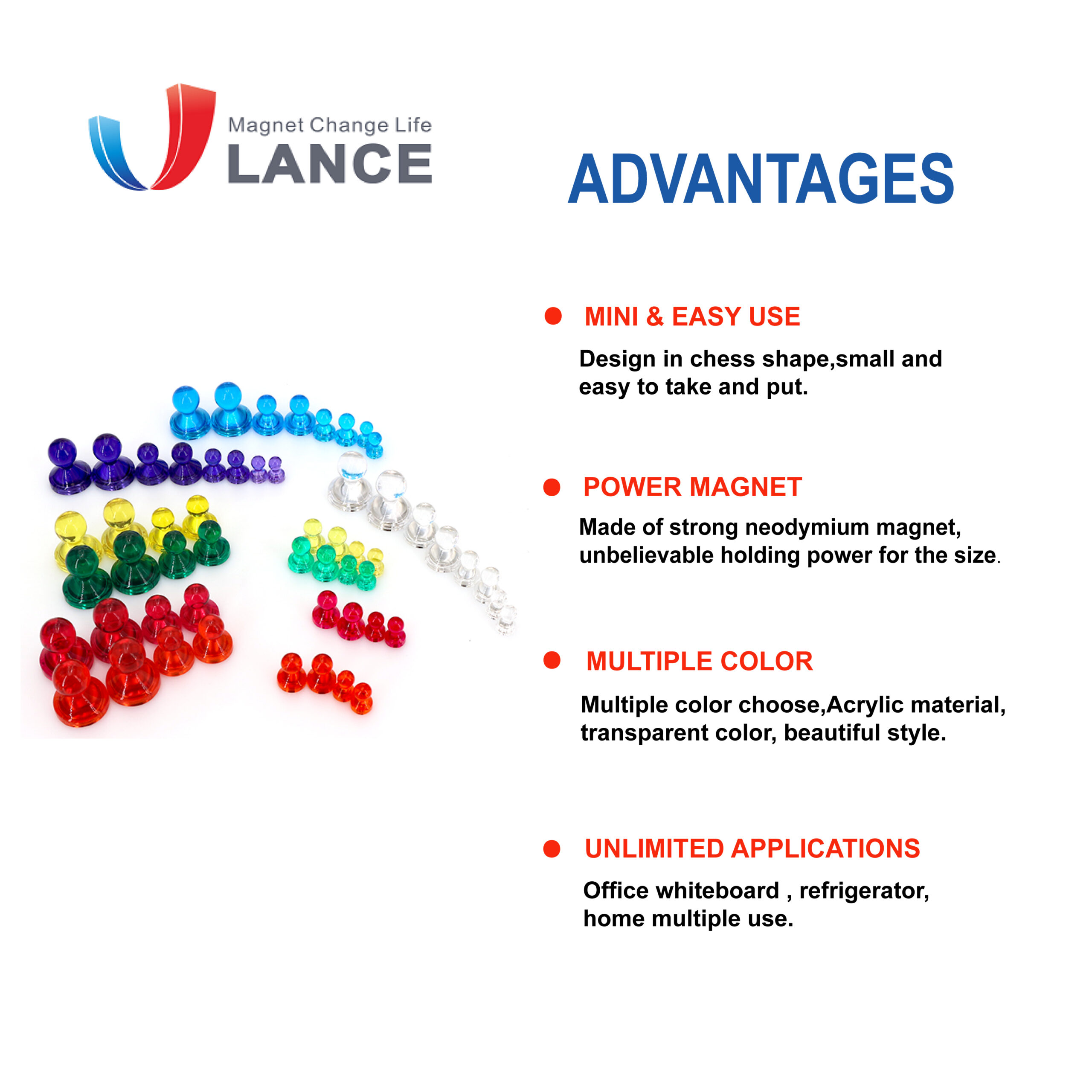 Model

D




(mm)

d




(mm)

d1




(mm)

H




(mm)

h




(mm)

Weight




(g)

Hold A4 on white board

D11*17

11

9

4.2

17

3.5

1.4

11 pieces

D15*21

15

11

5

20

3.5

2.8

15 pieces

D21*26

21

13.5

5.5

25

4.5

6.7

20 pieces

D27*33

27

18

8.5

33

5.5

16

27 pieces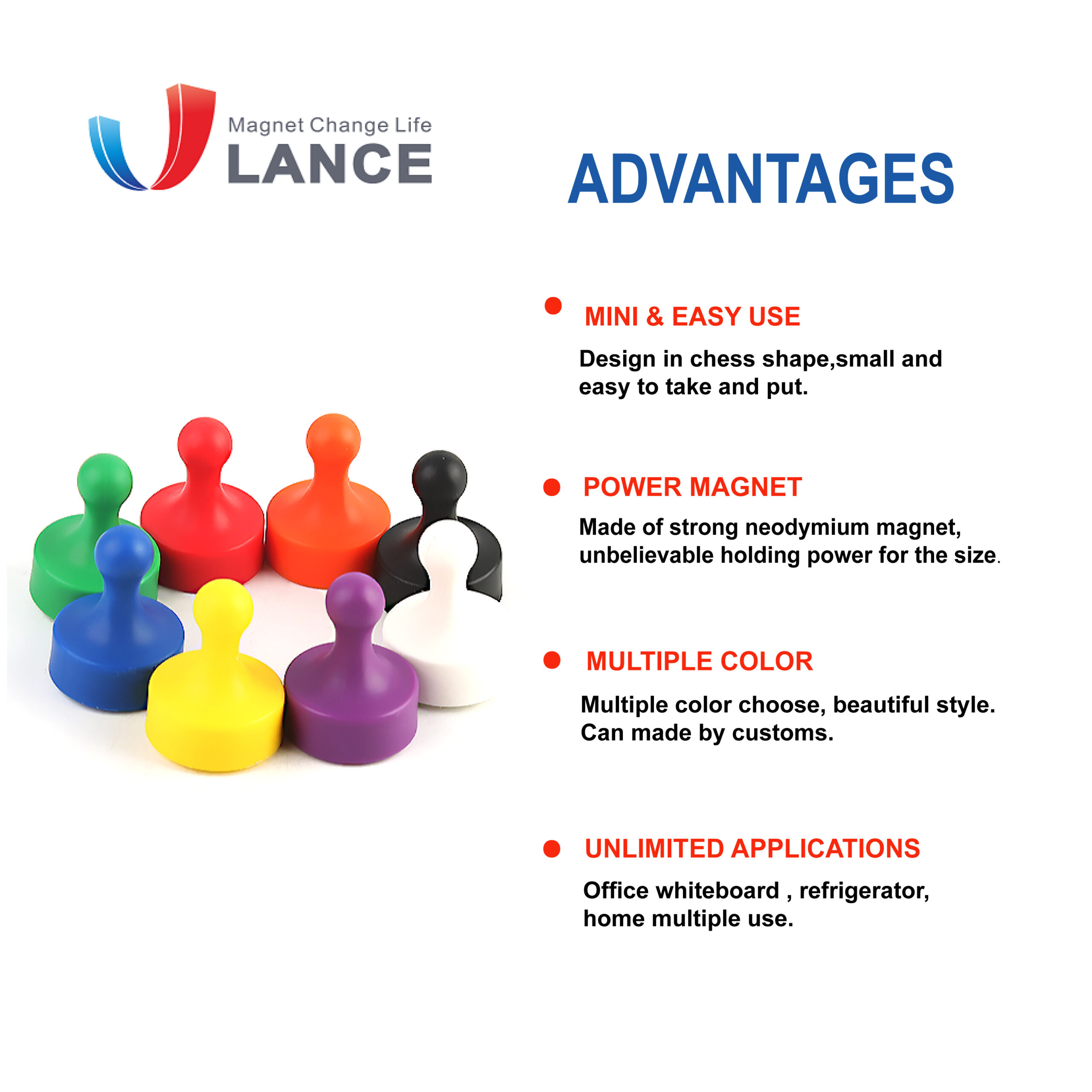 Model

D




(mm)

H




(mm)

Weight




(g)

Hold A4 on white board

D12*20

12

20

3.5

18 pieces

D19*25

19

25

7

24 pieces

D29*38

29

38

22

30 pieces
Plastic pin magnet made of strong neodymium magnet and plastic shell. The magnet is mounted in a plastic shell with different designed handle for ease of use. They are small, easy to grip yet very powerful.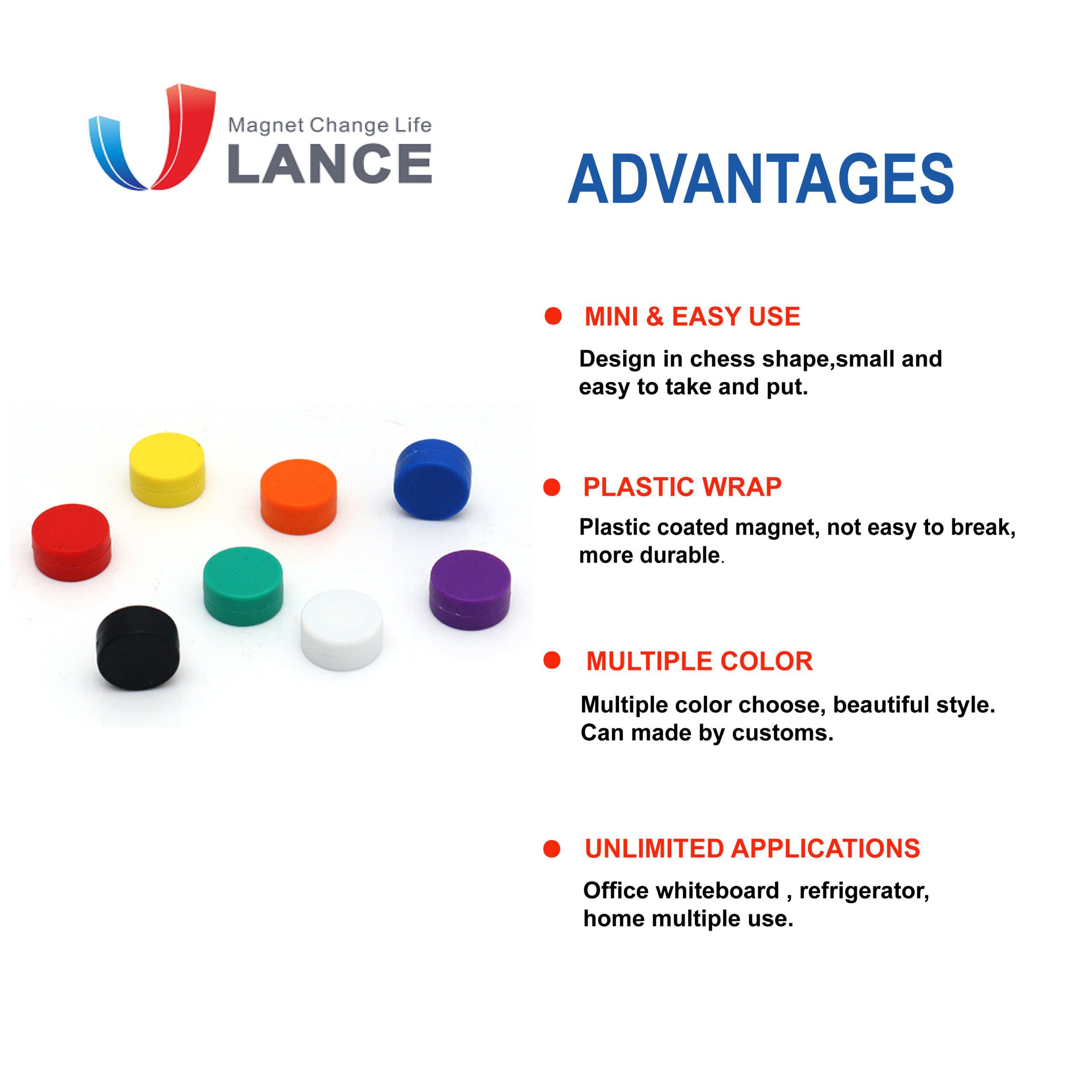 Model

D




(mm)

D




(mm)

Weight




(g)

Hold A4 on white board

D12.7*6.35

12.7

6.35

4

11 pieces
         Attention:The force of product in this catalog have been determined at room temperature on a plate in polished steel (Q235B) with a thickness of 10 mm (80mm/min).